2015: A Work of Art
Four of the top albums released in 2015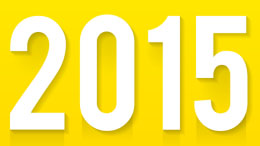 Demi Jensen
From the release of 1989 by Taylor Swift to 25 by Adele, the music industry produced some major albums in 2015. Memorable and brilliant are understatements when it comes to the albums that made their debuts in 2015. This past year was absolutely one of iconic albums.
 Fall Out Boy released American Beauty/Psycho in January of 2015. This album was the sixth one released in the 12 years Fall Out Boy have been together. Being together that long is an unimaginable feat itself, but American Beauty/Psycho also debuted at number one on the US Billboard 200 Album Chart. After going to a Fall Out Boy concert recently, Caelan Frazier (9) grew to be more interested in the band. "They just had a lot of really good songs," said Frazier. The album consists of 11 tracks, with "Centuries," "American Beauty/Psycho," "Uma Thurman," and "Irresistible" being the singles. American Beauty/Psycho without a doubt lived up to the hype of Fall Out Boy's previous albums. "I really like their song Uma Thurman," said Frazier.
Shawn Mendes released Handwritten in April of 2015. Mendes, originally a social media star and YouTuber, produced his first album and took the internet, and world, by storm when Handwritten came out. At only seventeen, Mendes accomplished an incredible achievement of releasing his debut album and touring with Taylor Swift. "He has real talent and his songs have purpose and a story within each one," said Krista Proksch (10). Handwritten includes twelve songs, and the singles are "Life of the Party," "Something Big," and "Stitches." Handwritten made its way onto Billboard's Top Album Sales Archive of 2015 in May. "[Imagination] has many layers and emotions within it that I can listen to anytime and when I'm in any mood," said Proksch.
  Blurryface by twenty one pilots made its debut in June of 2015. This album was definitely a game-changer. "There are so many emotions poured into that album. It's a work of art," said Olivia Stockford (10). Tyler Joseph and Josh Dun of twenty one pilots have made an immense impact on the music industry. This album consists of 14 tracks; the singles being "Fairly Local," "Tear In My Heart," "Stressed Out," "Lane Boy," and "Ride." "I'm usually not into the alternative genre, but I like the way twenty one pilots does it. It has some verses where [Joseph] sings quickly, which is cool because it makes them different from other artists who are limited to one sound," said Issra Said (10).
Adele released 25 in November of 2015. After a long break, Adele finally revealed her much anticipated album and quickly rose to the top of Billboard's Top 200 Albums. "I usually don't go out and get CD's, but that's what I went out and bought," said Kaitlyn Idzowski (12). The first and only single of 25, "Hello," sent a tsunami of support and kind words towards Adele. Everyone went crazy over the flip-phone, too. The album is short, only containing 11 songs, but it surely is not lacking in talent or passion. Adele definitely delivered with this heart-wrenching album. "I think [25 is] really relatable," said Idzowski.