A Year in Review: Internet Sensations
From grumpy cat to "ain't nobody got time for that" to the cinnamon challenge, multiple sensations have hit the internet over the past few years. The 2014-2015 school year definitely came with a variety of internet events from dangerous to overnight fame, here is a year in review on the internet.
Ice Bucket Challenge – 99% of people rarely have the urge to pour ice cold water over their head, unless it's for the internet. The original idea was to raise money for the ALS association and raise awareness about the disease Amyotrophic lateral sclerosis (ALS). The disease affects the nerve cells in the brain and spinal cord then throughout the muscles. The ability of the brain to initiate and control muscle movement is lost, and it leads to death. The challenge was set up so if you got nominated, you'd respond in 24 hours by recording a video where you nominate others and then have a bucket of ice water dumped on you. If you didn't participate, you donated money to the ALS foundation. Many celebrities joined in on this including Rihanna, Justin Timberlake, Taylor Swift, and even Oprah. Some people donated even if they did the challenge, but some did not."The whole whole point of the ice bucket challenge was to raise money not pour ice water over your head, you should donate a minimum of $5 before you do it," said Brandon Kerr (10). Which was true, many people did it just to do it or even because they were not informed about having to donate money as well. So far, it's made the ALS foundation $18.5 million to put towards research.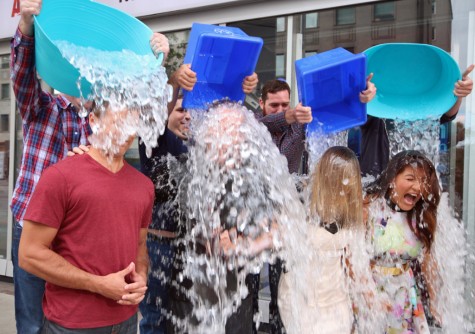 iCloud Hack –  Multiple warnings of "do not take sexual pictures" or "once you take it, it can not be erased" never stopped anyone. Around the beginning of September 2014, someone hacked into the iCloud backup storage receiving 100 celebrities revealing and even nude photos. A good portion were popular, a good portion not so much, but the high list celebrities got leaked on social networking sites. Some of these celebrities, including Jennifer Lawrence and Kate Upton who confirmed the pictures were of them, and celebrities such as Ariana Grande and Victoria Justice who claimed that the pictures were fake. Further proving that sending/taking nudes isn't always safe.

Alex From Target – Do you ever sit at work and wonder is someones going to come along and snap a picture of you and make you famous? The internet quickly blew up the hashtag #AlexFromTarget in merley a day. For Alex, it was a normal day, until he noticed his checkout lane got really l0ng, really quickly. While he had been bagging items, someone snapped a picture of him and posted it on twitter. It started off as tons of followers then an interview on Ellen.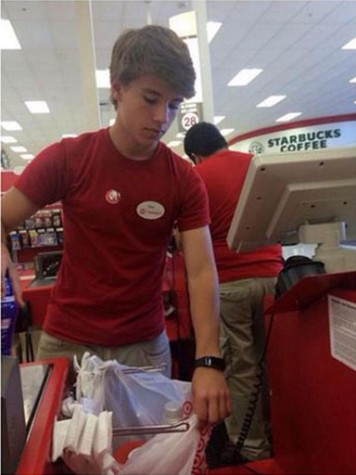 Kim Kardashian's Butt – Typically, seeing a picture of a favorite celebrity on a magazine makes people think, "oh god what is he/she wearing," or, "dang they look fine," but that definitely was not the case here. November 2014, the magazine "Paper" released some pretty scandalous pictures of Kim Kardashian, but more focusing on her butt. "It was grody," said Noah Stolz (10). Oilier than most and with the ability to balance a champagne glass, this definitely hit the internet and gave us more precious meme opportunities.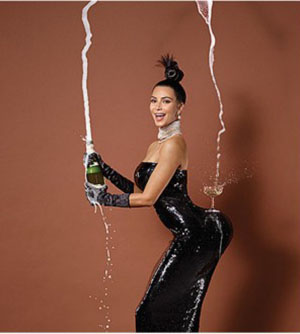 The Dress – It all started February 2015, when Caitlin McNeill posted a picture on her tumblr asking, "What color is this dress?" and that was about enough to break the internet. The picture spread rapidly, and shocked people."I thought is was annoying, people would not stop asking me what color it was," said Alex Kramer (11). It could be science, it could be the picture in different lightings, who knows?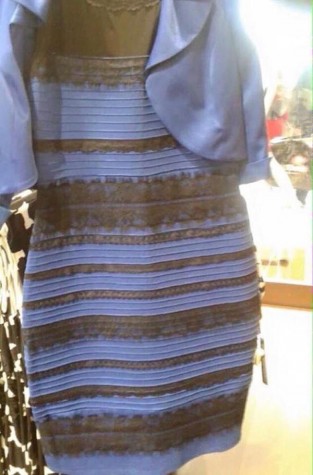 Zayn leaves One Direction – Over all the scandals occurring with the famous boyband "One Direction," this definitely was the biggest. With rumors of Zayn cheating popping up around March, and the ending to a four year relationship between Louis and Eleanor, March definitely hit the directioners hard when Zayn announced he was leaving One Direction after 5 years. Recently after leaving he addressed the media saying, "I am leaving because I want to be a normal 22-year-old who is able to relax and have some private time out of the spotlight." Lyric Muraoka responds to the heartbroken directioners saying, "It doesn't really matter, it he left there must have been a reason, just hop off him already."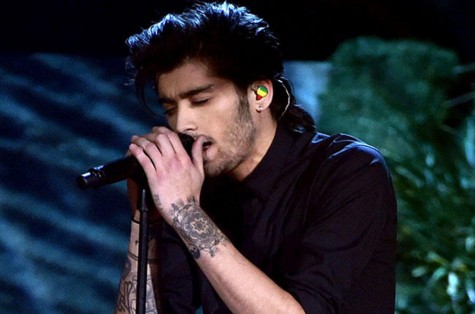 Kylie Jenner Lip Challenge – We do not know where this came from, or how it got so popular, but the new trend is leaving kids lips bruised and broken. In an attempt to replicate Kylie Jenner's lips, the internet has begun putting their lips in shot glasses and sucking till they are are blown up. "Kylie Jenner lip challenge is so stupid it's just putting your lips in a cup and sucking," says Santos Duqut (11), as he asks Brendan "Hey, Brandon, what do you think about the lip challenge?" Not surprisingly Brandon agrees as well, responding with "Putting your lips in a cup? Stupid." Not only dangerous, but not so cute. Before you think to attempt this, remember that someone's lips have exploded while attempting this challenge.