What your soda says about you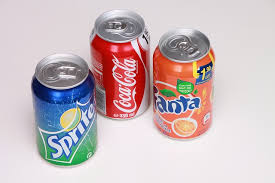 There are many sodas in the world-all shapes, sizes, and all kinds of different flavors. Sodas are like people in many shapes and forms. Soda can make or break a party. What does your soda say about you?
Coca Cola- I was planning on sharing this but the can said I did not have to.
Pepsi- They had no more Coke so I had to buy Pepsi.
Mountain Dew- Feeling jittery and having yellow teeth is the meaning of life.
Sprite- I asked for water.
Root Beer- I like to get frisky but not too frisky.
Grape Soda- We decided to get the mini cans.
Orange Fanta- I told my mom to get some soda.
Mellow Yellow- I wont be mellow, I am not yellow, I just didn't have enough money for Mountain Dew.
Dr. Pepper- I still enjoy the 90's.
Sunkist- We needed an alternative soda for the party.
7up- I'm the real MVP here.
Brisk- I like carbonated iced tea.
Cherry Coke- It's the only way I know how to cherry bomb.