Teacher's Union Files Legal Action Against District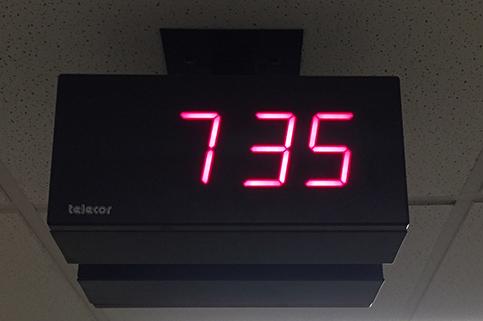 It is no surprise that most students in the Portage Public Schools District are unhappy with the additional ten minutes added to the school day. But the complaints do not end with having to wake up earlier to go to school, because of a breach in contract, the new start time has lead the teacher's union to file an Unfair Labor Practice (ULP) against the district.
At this moment, the teachers in the district lack a contract. "Labor law says that when you don't have a contract, certain conditions from that [previous contract] carry over," says Eric VerHey, President of the Portage Education Association (PEA). He argues that the ten additional minutes in the school day violates labor law, since it breaks the previous contract, both increasing the teachers work day and not compensating them for their extra work. "Overall the increased workload and class size, without any increase in compensation for the past few years has been extremely frustrating," says Timothy Tallon, member of the PEA executive board. "[I am] disappointed the administration and school board made the choice to unilaterally implement changes that should have been agreed to by the collective bargaining process," says Tallon. "We want to uphold the integrity of the collective bargaining process and assert the union's position that we expect respect for that process in the future."  Another issue with the new start time is just that; the teachers claim there was never any agreement between the PEA and the school board. "We unilaterally opposed the new start time, we did not mutually agree," says VerHey.
"
We unilaterally opposed the new start time, we did not mutually agree."
— Eric VerHey
The school administration argues that the time changes were necessary to uphold state law. Regarding the time change, the superintendent, Mark Bielang said "We have to meet both the state day and hour requirements. As we looked at lengthening the school day, there are a number of things that come into play. We have to maintain a gap between when elementary and middle school start. In order to add time, we would add time to the beginning of the day, rather than the end." The issue the teachers have with this is twofold. First, between the 2013-2014 and 2014-2015 school years, the law regarding number of days changed from 171 to 175, while the required school hours stayed at 1098. This means that the school day actually could have decreased and still maintained state law, making any time change at all in the school day unnecessary. The second issue is that the additional time occurs at the beginning of the day instead of at the end. "I find it curious the school board would approve of adding ten minutes of direct instruction to the school day when most researchable data indicates that early start times for high school age students is not in alignment with 'best practices' for education," says John Fitzpatrick, teacher at Portage Northern and Northern High School Union Representative. "If the school board wants to violate the contract, they should at least do it in the best interests of the students they serve."
With ongoing negotiations regarding this issue, both sides want an end. "For us, it's to restore what should be in place. We want financial restitution for the days that we worked," says VerHey. "I think we're still bargaining in good faith, trying to come to a resolve," says Bielang, "We're trying to do what's fair for the teachers and the board."