The Literary Magazine: A look into the annual publication of student writing and art.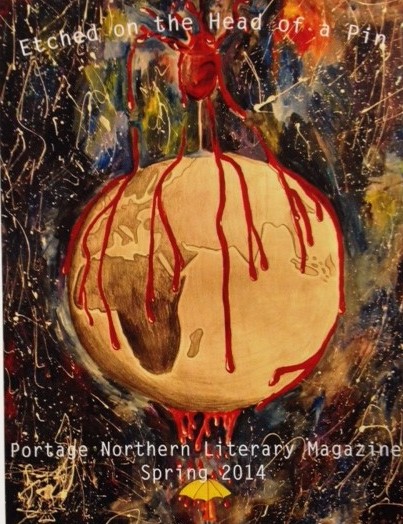 "The Literary Magazine is important because it showcases all the talent at our school," says Stephanie Truitt (11). Truitt, currently a student in IB Art, has a great appreciation for the arts. For the past two years she has purchased a magazine, along with having art published. Truitt enjoys the opportunity to see students' work showcased each year. "It's so cool to see how talented all of my classmates are," says Truitt. A student given the possibility to get their work published in high school is rare. The Literary Magazine gives a special chance to have their voices heard. "I submit my art because it is really exciting to have it published," says Truitt. Seeing her work amongst other writers' and artists' pieces is one factor she loves about the Literary Magazine.
Each school year in May the staff prints the Literary Magazine, containing a combination of student poetry, fiction, short stories, art, and other works. The staff consists of six students advised by English teacher Nancy Nott. All staff members read submitted pieces anonymously and, as a collection, decide what will be added. The staff assembles the publication in about two months with consistent effort to please the audience: Portage Northern Students. "We received a wide variety of literature, so I'm sure that there's something in it for everybody," says Adam Prior (12) one of the staff members.
The staff understands high schoolers cannot afford to spend the full price required to print one magazine. For this reason, the cost is covered through generous donations. Students are only asked to pay $3, providing them with an accessible collection of writing and art. "I think it is an important opportunity to read what young adults are writing," says Nott.
Poetry and other art forms that are given a platform with the Literary Magazine inspire students throughout Portage Northern. "It gives students a chance to see writing and artwork that they might not otherwise see, and it is even better because it is all done by classmates," says Truitt. Artists and writers may take a few days, or a few weeks, to complete submitted work. Therefore, students having the ability for others to admire their hard work can be fun and exciting. The magazine offers people at Northern "a sense of community" according to Prior. "We might have our differences, but through poetry we can begin to understand one another," says Prior.