About Us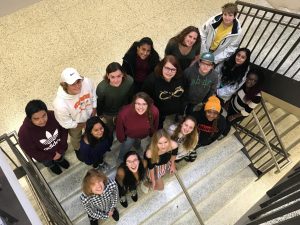 The Northern Light is the student-led newspaper of Portage Northern High School in Portage, Michigan. Our Editors in Chief are Anai Freeman and Keegan Tenney, our Chief Design Editor is Snigda Narisetty, and our adviser is Amanda Thorpe. We are published in print by Argus Press and online by SNO.
Follow us on Social Media!
Twitter – @pnlight
Insta – portagenorthernlight
SnapChat  – @pnlight17
For More Information…
We welcome your submissions. For our publications policies, click here.
For information about how to financially support us, click here. 
To contact us, click here.
Awards
ASPA Newspaper Contest – Second Place (2017)
MIPA – All-MIPA Staff Member (2017)
MIPA – 32 individual state awards including three first places (2017)
Professional Memberships:
Michigan Interscholastic Press Association
National Scholastic Press Association