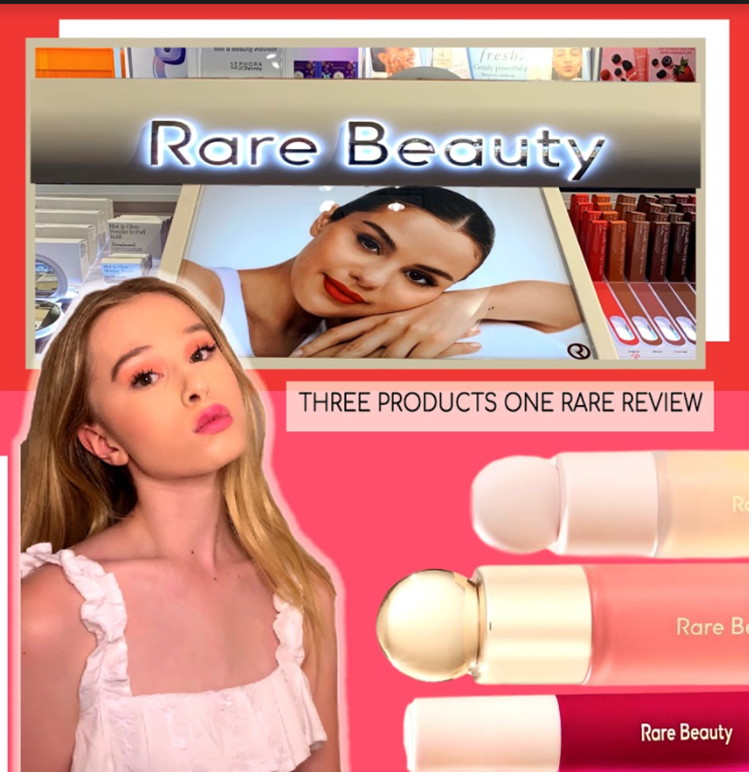 Rare Beauty: Three Products One Rare Review
Actress and singer Selena Gomez sought out to redefine how consumers see their own "rare beauty." With her new line of makeup named after her most recent album, Gomez shares her one goal in mind: "It's not about being someone else, but being who you are. This is makeup made to feel good in, without hiding what makes you unique."
It's becoming more clear that celebrity-owned makeup lines are the trend for celebrity business ventures. Previously, the popular trend amongst celebrity brands was perfumes, but with recent makeup lines from the likes of Kylie Jenner, Rihanna, Lady Gaga, and now Selena Gomez this trend is certainly here to stay.
Only unlike the majority of the makeup available today, Rare beauty is inclusive and made for anyone with a diverse complexion shade range of 48, and many other promising products.
Rare Beauty is a definite five stars, as it's everything it sets out to be inclusive whilst being buildable for any application. Check out Rare Beauty available online, and in Sephora stores worldwide.