Back to (mostly) normal
October 26, 2021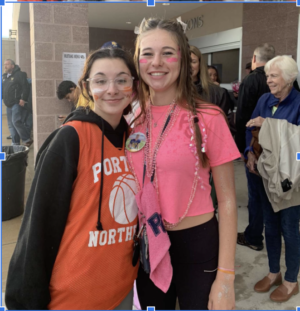 So far, the 2021-2022 school year has been the best that I have ever been a part of. In just one short year of being here, I have gotten myself involved with the school in so many different ways: I am still on the journalism staff, but I'm an editor now, and I am planning on playing basketball and softball again this year, too. On top of that, I joined Student Senate, and I also spend time with a few different clubs. 
The happier I get, the more I am able to realize how much mental damage being at my previous school caused me. Slowly but surely, I am coming back together, thanks to the students and staff at PN. I feel more wanted here daily than I did in five years on the other side of town.  
Even though I made the transition over a year ago, it felt real in small steps: the first day of virtual learning, the first day in person, the start of this school year, and this year's PN-PC football game. In the stands that night, surrounded by SuperFans, I realized that making the choice to become a Huskie was the best decision I could have ever made. Not only did I find the school I belonged at, I found the people who make me feel wanted.