From Mustang to Huskie: the best change of my life
October 26, 2021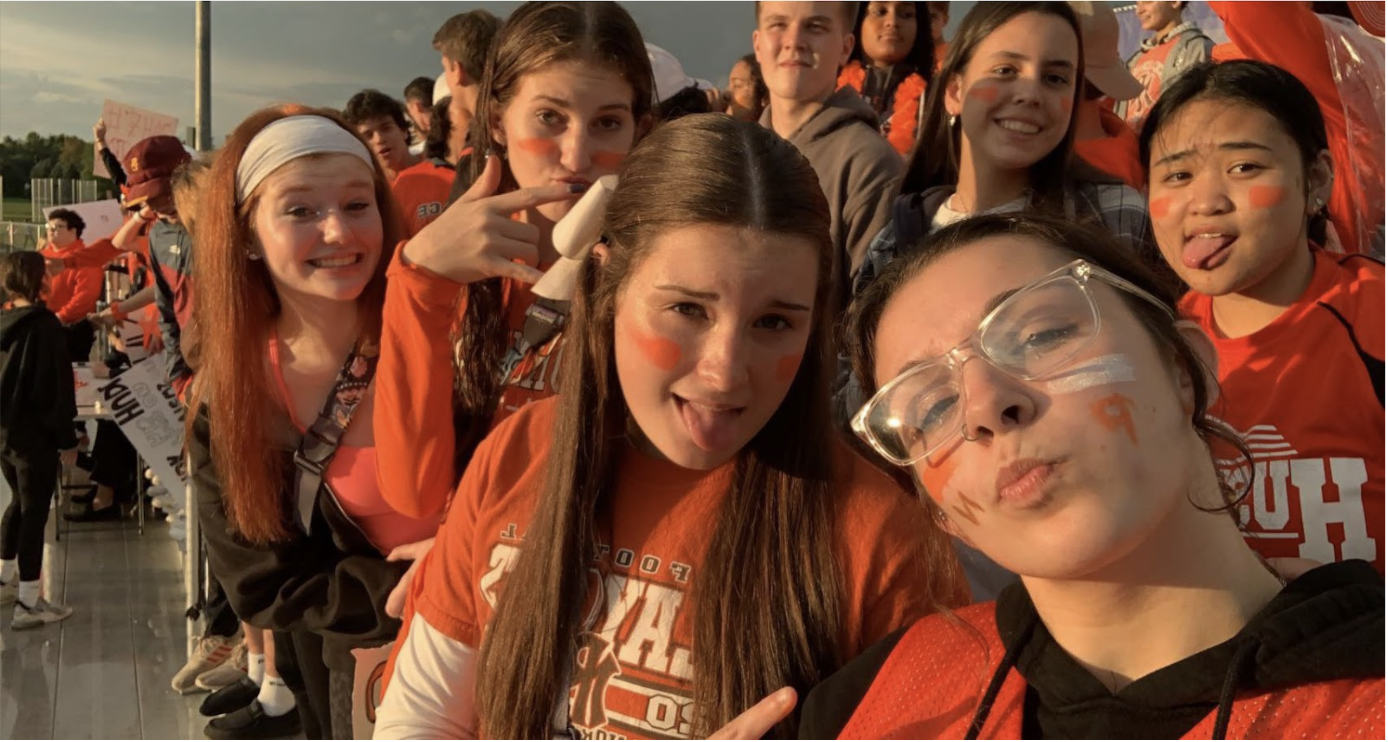 Arriving at the 2021 PC vs PN game in orange instead of blue was something that I never thought would happen, and seeing people that I had not seen since I left Portage Central was weirder than I thought. All my old friends were there ready to support PC. Me, on the other hand: I was ready to support Portage Northern, the school that had become my home. 
Leaving PC
After transferring schools a total of 4 times, making this decision was not easy. I knew leaving Portage Central was the best decision for me, but I did not know if I truly could mentally handle it. I had grown up on the Central side of town and with the people there, but I was hurting myself more by staying.
Winter break during the 19-20 school year was when I started truly considering leaving PC. I started to hang out with friends from West and North Middle and noticed how much happier I seemed around them than I did with my friends from Central Middle. 
When we returned to school in January, nothing felt the same to me. The people at PC started to seem meaner and meaner, and I just felt unwanted there. My mom started noticing how down I was and that I just was not myself. I barely ate anything and all I did was sleep and cry. I lost all motivation to socialize, do school work, and just complete the basic things I needed to do on a daily basis. 
January 20, 2019 was the day that I talked to my counselor about getting transferred to Portage West Middle School. I told her how I felt unwanted, could not find my own happiness, and just was not willing to do anything at my current school anymore. Six short days later, I finally got to say goodbye to PC. 
Coming to PN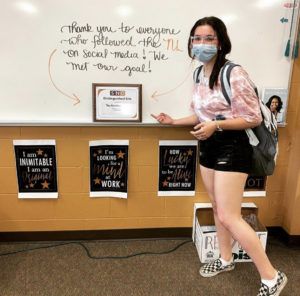 My first official day as a PN student did not go quite as planned: due to the Covid-19 pandemic, PPS started the 2020-2021 school year off virtually. Still, the excitement I had just knowing that I was not going to be attending PC for the first time in 5 years could not be killed. 
The fact that everything was not going as I hoped also did not stop me from getting involved. Within my first week of virtual school, I joined the school newspaper, the Northern Light. In November, I made the women's basketball team. We did have to shut down all contact sports for a while, but even that couldn't steal my happiness at being somewhere that finally felt like home, even if basketball practice was as close as I got to the actual school. Going into spring, I continued my athletic journey and joined the softball team. 
In between the mess of athletics, virtual school, and still being new to PN, I was finally able to attend in person on February 8, 2021. As the day got closer, my nerves started to grow. What if this school was not everything I dreamed it would be?  
Walking into the building on my first day was insane; it felt unreal. Throughout the whole day, I started to feel more and more wanted here. I truly never realized how fun school actually could be. Being a student was far from normal due to social distancing, but I still felt distinctly at home. 
Back to (mostly) normal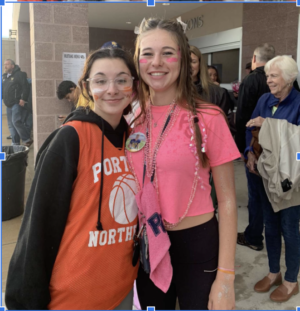 So far, the 2021-2022 school year has been the best that I have ever been a part of. In just one short year of being here, I have gotten myself involved with the school in so many different ways: I am still on the journalism staff, but I'm an editor now, and I am planning on playing basketball and softball again this year, too. On top of that, I joined Student Senate, and I also spend time with a few different clubs. 
The happier I get, the more I am able to realize how much mental damage being at my previous school caused me. Slowly but surely, I am coming back together, thanks to the students and staff at PN. I feel more wanted here daily than I did in five years on the other side of town.  
Even though I made the transition over a year ago, it felt real in small steps: the first day of virtual learning, the first day in person, the start of this school year, and this year's PN-PC football game. In the stands that night, surrounded by SuperFans, I realized that making the choice to become a Huskie was the best decision I could have ever made. Not only did I find the school I belonged at, I found the people who make me feel wanted.