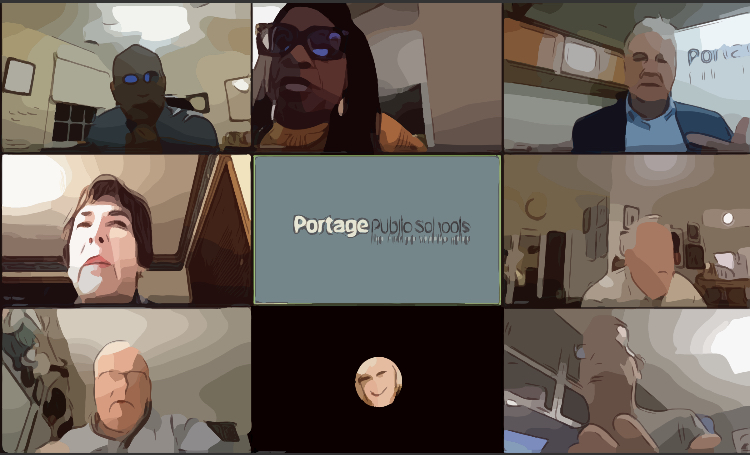 Kylie Clifton
At 6:30 on the evening of September 28th, community members all across Portage cleared their tabs and readied their screens for the standard bi-monthly Board of Education meeting. The meeting's first hour passed as might have been expected, with routine updates coming to a close with no objections. The tone changed abruptly during the public comments section of the meeting, when thirty-two letters from teachers, parents, students and community members made it clear that this meeting would be anything but normal. 
"I'm sorta frustrated with teachers and administration for this rumor wasting an hour and a half of our time and the administration not able to quell this rumor before it got this far," concluded Board trustee Kurt Droppers after district Communications Director Michelle Karpinski finished reading the comments. 
Droppers wasn't alone in his opinion of the alleged "rumors." Board trustee Robert Snyder indicated in his closing statements that, "A rumor gets halfway around the world while the truth is still getting pants on." 
This perspective extended even to board leadership, with Board vice president Terri Novaria stating at the close of the meeting, "There is so much time wasted on anxiety for something that isn't even written down anywhere. I'm not sure where people got their ideas about what was happening and who was leading the charge."
What the Board didn't know was that not only was the plan written down, it had already been shared to building principals and teachers. That district administrators were planning to move from virtual to hybrid instruction wasn't a rumor that spread within the community. It was an established fact.