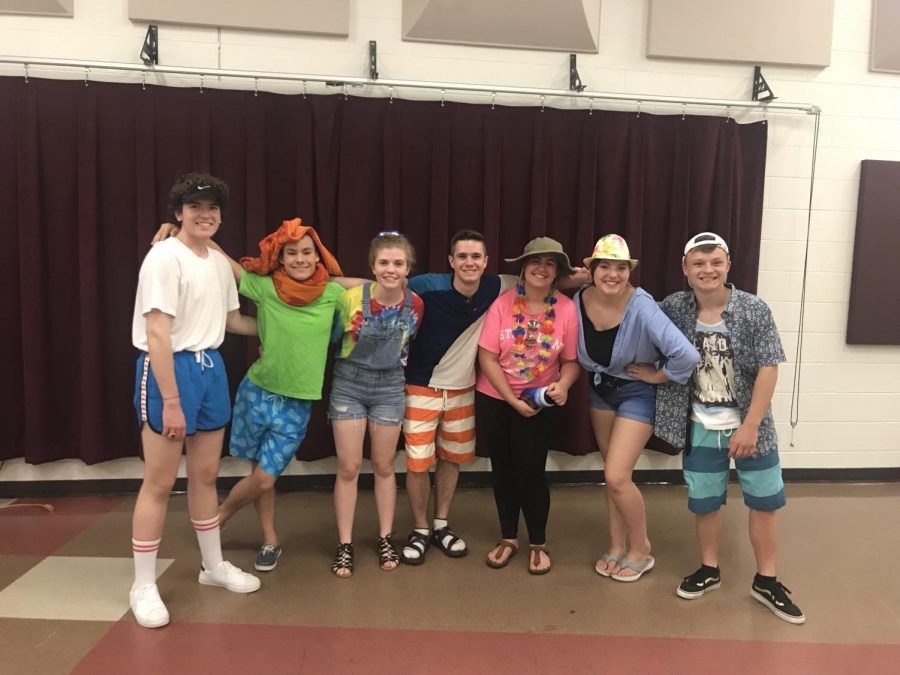 The Jugband Boys Improv team performed their last show of the year on May 31st, with a theme of "senioritis."
This last show specifically honored and humored the three graduating team members .One of those was Elliot Hoinville, who recalls his experience with the Improv team as, "a hoot and a holler." The second senior was Isaac Reid, who along with Hoinville participated on the team for two years. English teacher and drama leader CeCe Weeks, who created the Improv team,  credits Reid to be, "wonderful at creating eccentric and memorable characters." The third senior was Ryan Daniel, who was a new member as of this year. "Ryan has great energy and is an excellent team player," said Weeks.
The show was well received by the audience. "I just loved it! I've seen almost every show, but I was sad as it was the seniors last show," said junior Elena Aleman.