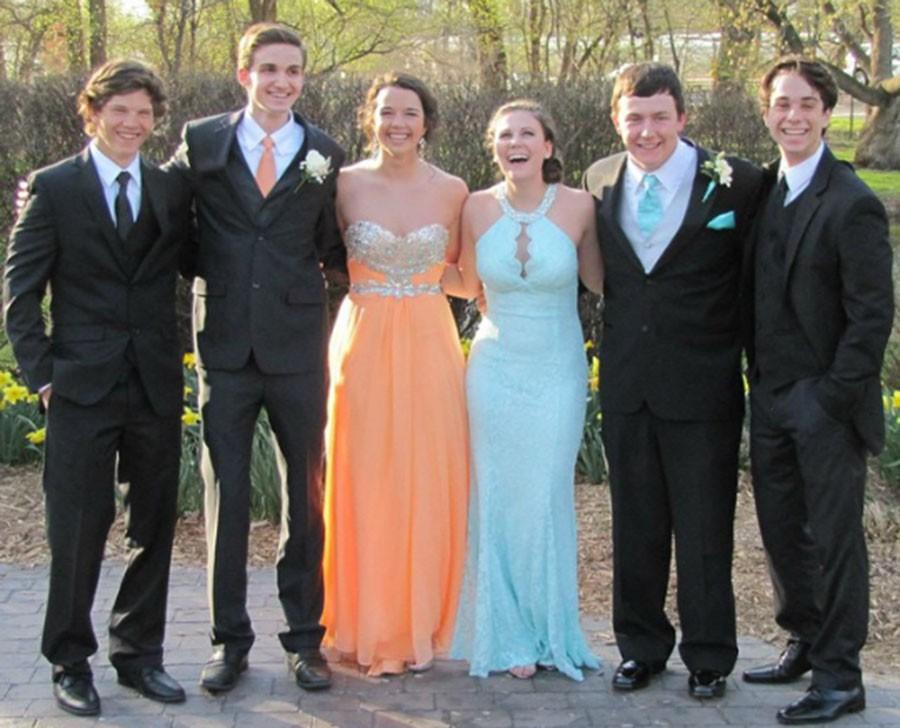 It's that time of the year again- we're springing forward into prom season. As the winter blues fade, upperclassmen prepare for one of the biggest events of the year. It's often discussed that the girls are more stressed out and excited than the guy. "Basically, it's more of the girls duty to organize everything for the night," said McKenna Brown (11). "It's not only dinner or who the group of friends you're going with but the girl still has to pick out her dress and hope no one else has the same one. You can't forget about makeup and hair appointments, too." Steven Moon (12), Brown's prom date, adds on, "Don't get me wrong, I'm more than excited for prom. But I did notice that the girls typically do more for it and I give props to that. It's more in terms of what they have to deal with than what we have to do."
Guys have to pay for their tuxes which cost around $200 or cheaper when ordered 3-4 weeks prior, some even use the coupons to get a deal on their tux. Meanwhile, girls typically spend $100-$550 on a one of a kind dress. "Trying to find a dress that no one else has, especially when there's a specific style that everyone seems to like, I try to find something similar but with an extra boost," Drayke Simpkins (11) said.
With prom landing on a Saturday, ladies scatter their hair and makeup appointments throughout the day, even in the mornings, just to be ready for the photo sessions and dinner. "It seems like girls have to get ready from the moment they wake up while guys just have to get ready an hour or so before having to leave," Hannah Argue (12) said. It's also likely some of the spring sports may have a game or tournament on the day of prom. "We have two lacrosse games that morning so we have to manage our time well," Argue adds.
With opposing sides of whether the girls are more stressed compared to the guys, some Northern girls choose the easy, cheap, and stress-free way to get ready for the big dance. "I don't typically schedule much for prom, I do it all myself, it kind of decreases the stress that way," Nikki Sorkoram (12) said.
As days go on, prom approaches quickly since it's held the weekend after spring break. "I try to plan it ahead of time as much as possible only because then we can enjoy spring break without prom stress and once that week's over, it's all about prom," Alison Bale (12) explains.
All in all, everyone prepares for prom in different ways, whether or not they deal with a lot of stress. Upperclassmen handle their stress for a night they know they'll remember regardless of how they tie together all events of their prom evening.