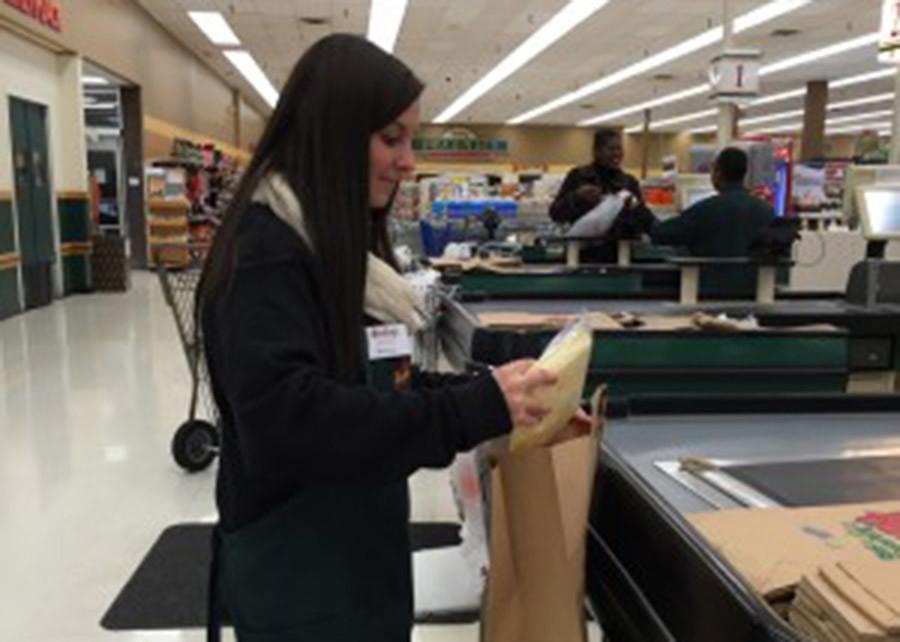 "I like earning money and I also like my job, but having to split my time into various things, like homework, friends, and sleep, I can pretty much only choose 2 and the choice is hard," said  Tony Sorkoram (12). With a plethora of locations for employment throughout the Kalamazoo and Portage area, some Northern students have begun working once they hit the minimum age requirement. Working while being a student has both good and bad effects on students. Besides earning money for themselves, students may struggle between choosing whether or not to do homework after work, getting a good night's rest, or even having a social life.
"I don't think it's as affecting as a sport but it makes doing the additional school work that helps get a better grade harder," said Connor Smith (12), "working late definitely affects the sleep deprivation and it makes it harder to have free time, especially during the weekends." Smith works at the local Texas Roadhouse, typically working 5 hour shifts.
Working all the way on Stadium Drive in Kalamazoo, junior Victoria Reed began at Bilbo's Pizza earlier this year. "Working doesn't affect me as much; it doesn't get to the point where my grade would drop," said Reed, "I work 4 days a week and the drive through Kalamazoo at night is a hassle. Reed relies on rides from her parents until she gets her license, until then, she contributes gas money.
Closing Pizza Hut causes student employees to value sleep on school nights. "My shifts are usually 4 until close. I go home right after school and I only have time to change then I'm off to work," said Claire Langejans (12), "I have no time for homework and I value sleep more. Monday's are the slowest nights and I can't even do my homework during it."
Although managing time between work, school, sleep, and socializing may be difficult, students may try to get the homework done before the school day ends; whereas, others choose to wait until the following morning to get it done before school. Plans with friends would be based off work schedules. With student employees having a lot on their plates, they manage to work with everything as well as they can.