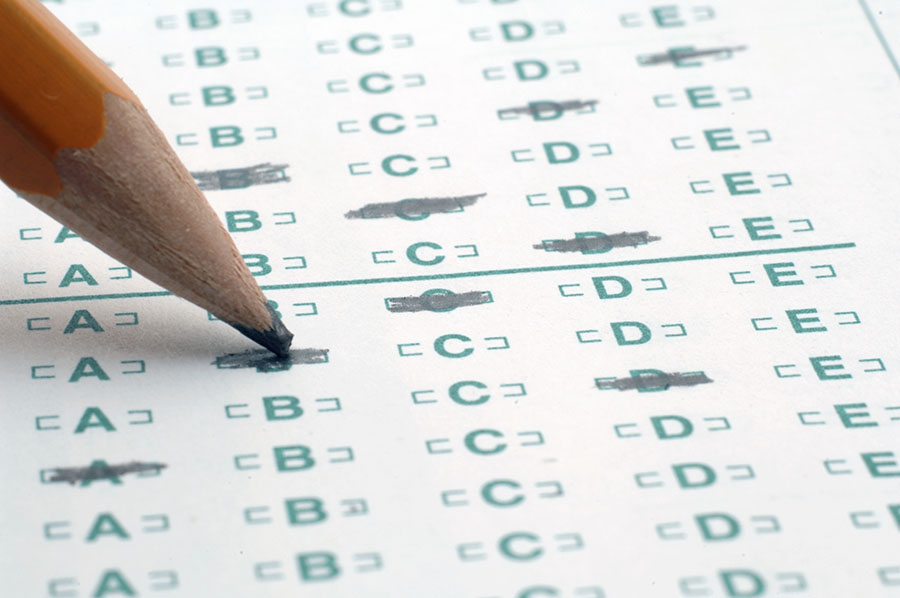 Getty Images
"I have been working ever since I was like five," said Cortney Chow(11). Coming from a traditional Chinese family, Chow faces extensive pressure to score higher than a 30 on her ACT. This causes tremendous stress, emotion, and exhaustion. Like Chow, students believe the ACT/SAT is a stressful time in their high school careers, that requires a helping hand, motivation, and effort. Studying and staying up past their "bedtime" is a challenge for a large majority of students at Portage Northern High School.
Some students feel unknowledgable, others were just plain irritated. "It is unfair, one test can't sell your whole future," said Marie Chantal(12) Also, some people said they did not understand how to prep for a test of this capacity. "I didn't prep for it at all," said, biology teacher, Daniall Poulsen.
Furthermore, students said studying should begin the summer before their junior year. "The curriculum is different, and what we are tested on isn't always covered in class," said Chow. This causes feelings of fear and frustration to students.
Students mentioned the teachers' ability to help them through the journey of the ACT/SAT. "There's only so much teachers can do to help," said Shane Lipsey(12)  When bringing up the topic of teachers involvement with the SAT/ACT. Many students began to giggle, or reserve themselves. "I haven't really heard much about it. "I just gotta take it," said Jared Russell(10).
In addition, students rely on good results because going to college is important to most students here at Portage Northern High School. "Colleges look more at the ACT, over your GPA," said Lipsey. Although, some do not understand why schools are switching from the ACT into the SAT. "I know it had something to do with the cost, but the SAT focuses on out of state colleges, I think," said Poulsen.  
A few students showed their concern for the program, and needed better knowledge for "study hacks," yet still remained positive and prepared for this difficult testing. "I hate it so much, but I guess you have to own it," said Chow. Studying and properly preparing for any testing is important to staff and students at Portage Northern High School. This school supports people like Chow and gives a lot of resources to succeed.
Fact on ACT, SAT, and PSAT…
The ACT is an achievement test, it explains what a student has learned in all the years of schooling.
The SAT directs more towards the natural ability of testing. Examples: reasoning and verbal abilities.
On the ACT website, it states to answer easy questions first, and then go back and work on harder questions.
There is a total of 216 questions on the ACT.
The SAT has deadlines to take the test (sept 22, oct. 9, Nov. 5)
The PSAT is a great way to practice and preview for the SAT. It is the same skills, and knowledge as the regular testing, but it will make sense to the grade your in.